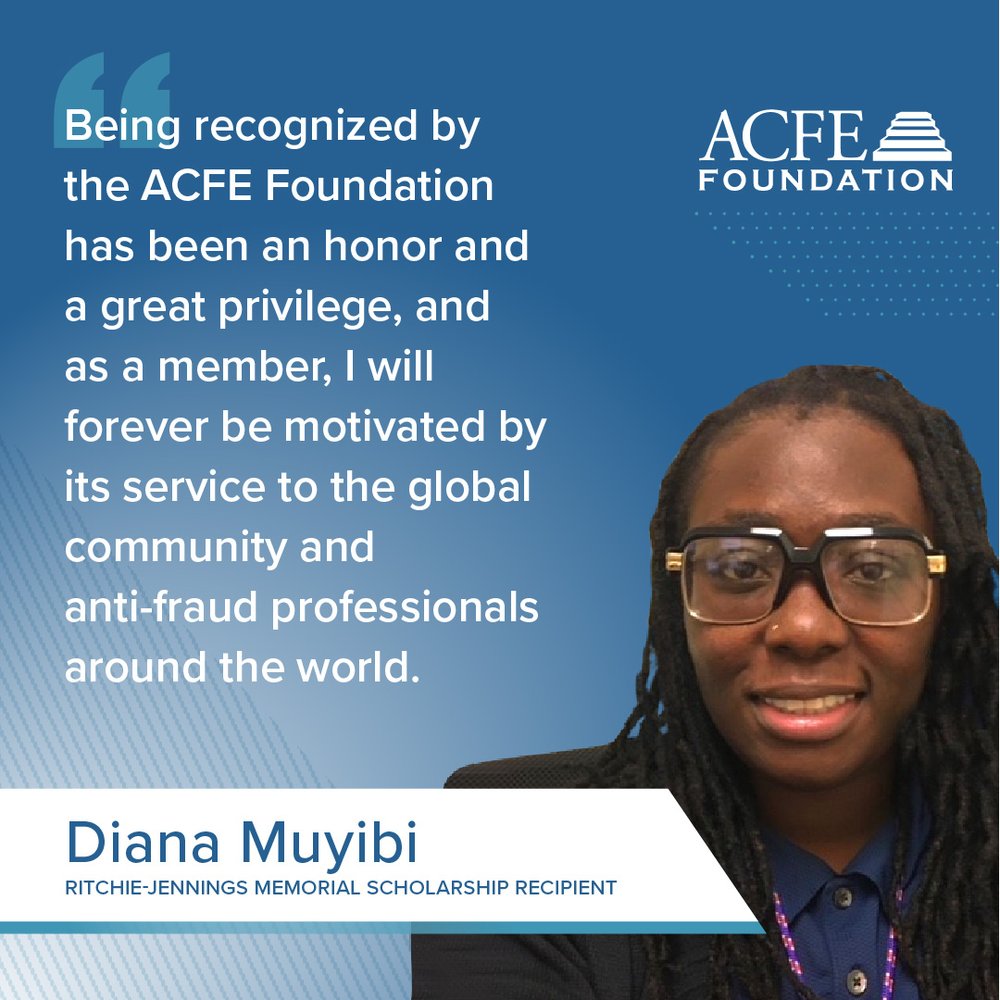 The Ritchie-Jennings Memorial Scholarship provides an opportunity for students to advance their education and anti-fraud career paths. Additionally, it supports their anti-fraud interests by providing a full year of ACFE membership. Award amounts are $10,000, $7,500, $5,000 and $2,000 and are paid directly to the recipient's university or college.
Eligibility Requirements
The current application period is still open and provides scholarships for the 2023-2024 academic year. Interested students must demonstrate a desire to pursue a career in fraud examination or similar anti-fraud profession and:
Have a declared major or minor in accounting, business administration, finance, criminal justice or other fraud-related discipline.

Be enrolled full-time at an accredited, four-year college or university through the 2023-2024 academic year.

Undergraduates must be enrolled in nine semester hours (or equivalent) per term and must be a junior, senior or at least in the second half of their sophomore year when applying.

Graduates must be enrolled in six semester hours (or equivalent) per term.
The application period for the 2023-2024 academic year is open through February 6, 2023. Submit your application today!
Apply now SOURCE: ACFE Insights – A Publication of the Association of Certified Fraud Examiners