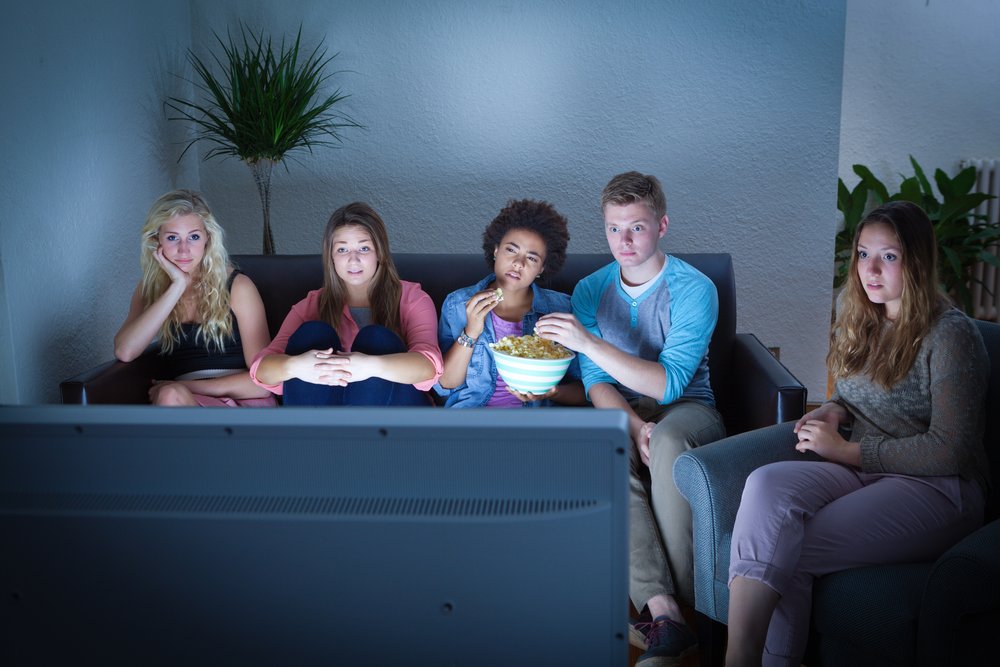 Laura Harris
ACFE Research Specialist
Grab the popcorn, uncork the wine and settle in for a wild ride. Fraudsters and their schemes are having quite a moment in pop culture. We've compiled a list of the most popular recent limited series, documentaries and films about fraud that can add context to known cases, illustrate some common fraud schemes and provide insight into the fraudsters at the center of these now infamous frauds. Keep in mind, some of these shows may have taken a few liberties with the details of the cases for entertainment purposes.
Fruitcake Fraud (Discovery+)
The year is 1896 — deep in the heart of Texas, in a little town called Corsicana, on a little street called Collin, a bakery was born. Famous for fruitcake, Collin Street Bakery became known worldwide, garnering royal and celebrity clientele. More than a hundred years later in 2013, a nondescript bookkeeper named Sandy Jenkins was discovered to have embezzled nearly $17 million over a decade.
Scheme: Starting in 2004, Jenkins wrote company checks to his personal creditors. Over eight years, he misappropriated 888 checks totaling $16.6 million. Jenkins was charged with 10 counts of mail fraud and three counts of money laundering. His wife, who aided in the embezzlement, was charged with conspiracy to commit money laundering, six counts of money laundering, aiding and abetting, and two counts of making a false statement to a financial institution.
Bad Vegan: Fame. Fraud. Fugitive. (where to watch)
Take equal parts theft, fake identities and gourmet cooking and mix thoroughly with a ridiculous splash of immortality claims to bake this vegan romance fraud. Chris Smith, producer of the popular documentaries "Tiger King" and "Fyre," interviews many involved in the story of Sarma Melngailis in this four-part docuseries.
Scheme: Melngailis wired over $1.6 million from her business — meant for employee wages, investor debt and taxes — to her husband, Anthony Strangis, who was committing fraud under the name Shane Fox. A 24-count indictment charged the couple with grand larceny, criminal tax fraud, scheme to defraud and violation of labor law and related counts.
The Dropout (where to watch)
Amanda Seyfried stars as convicted fraudster Elizabeth Holmes, the deep-voiced, black-turtlenecked founder of Theranos, in this eight-part Hulu Original miniseries, based on the podcast of the same name. Holmes set out to change the health care industry with her biotech startup, once valued at more than $10 billion, but half-truths caught up with her, and Theranos' star-studded board of directors could no longer obscure the facts.
Scheme: Holmes was charged with 10 counts of wire fraud and two counts of conspiracy to commit wire fraud. One conspiracy count addressed defrauding investors while the other addressed allegations of defrauding patients of the Theranos service. The 10 counts of wire fraud addressed similar allegations. Ramesh "Sunny" Balwani, former Theranos president and COO, and Holmes' ex-boyfriend, faces similar charges.
Inventing Anna (where to watch)
"This whole story is completely true … Except for all the parts that are totally made up." Shonda Rhimes brings her golden touch to the wannabe fairy tale of German heiress Anna Delvey, who turned out to actually be Russian-born Anna Sorokin. She became an Instagram influencer, as well as a fraudster, scamming the social elite of NYC.
Scheme: The dream involved a $22 million loan to create an exclusive private club at 281 Park Avenue in Manhattan. The scheme required stealing money from friends and seemingly bottomless credit from hotels and banks. Was Sorokin "dangerously close" to reaching that dream or not?
The Tinder Swindler (where to watch)
Simon Leviev, posing as the son of the "King of Diamonds" Lev Leviev, was looking for love on the dating app Tinder. Born as Simon Hayut, he procured a tidy $10 million in his Ponzi tour through Europe. Seducing women and their bank accounts, Leviev shrewdly manipulated his victims to support him and help hide him from enemies out to do him harm.
Scheme: Theft, forgery, fraud, oh my! Simon Leviev, as he is legally known, has faced and continues to face multiple charges in countries throughout Europe for his schemes. However, according to experts, his "swindling is an international issue — not a national problem, which is easier to prosecute."
Have You Seen This Man? Season 2 (where to watch)
From podcast to documentary, the outlandish story of John Ruffo's $350 million bank fraud is yet to reach a conclusion. In this series, ABC News Investigates partners with the U.S. Marshals to crowdsource the capture of this top-15 most wanted fugitive. With a 150-count indictment hanging over him for bank fraud, money laundering, wire fraud and conspiracy, and bail set at $10 million, Ruffo was found guilty. In 1998 as he was set to surrender for a 17-year prison sentence in New York, he turned in his ankle monitor and casually fled the state — and possibly the country. The strange tale of Ruffo begs the question: Have you seen this man?
Scheme: With help from a former Philip Morris executive Edward Reiners, Ruffo pitched "Project Star" — a bogus project for Philip Morris's smokeless cigarettes — to banks for financing. Ruffo's computer company, CCS, would provide the hardware and consulting for five offices. Forged documents were also discovered in due diligence research. Strict confidentially agreements stipulated that Reiners, not Phillip Morris, was to be contacted in any communication. Not suspicious at all…
Trust No One: The Hunt for the Crypto King (where to watch)
QuadrigaCX was once one of the biggest crypto exchanges before the owner mysteriously died, leaving all access to funds lost — about $250 million in the crypto wallet. On his honeymoon in India, founder Gerald Cotten died from Crohn's disease complications, but many people do not believe this is the truth. Then, five Quadriga cold wallets were found empty.
Scheme: While no charges exist and answers are unavailable, many believe Cotten faked his own death and absconded with the money in an exit scam. Others believe Cotten may have been running a Ponzi scheme.
Fellow CFEs have shared recommendations on our community board. Let us know which ones you liked the best or suggest further fraud-related entertainment in the comments.
SOURCE: ACFE Insights – A Publication of the Association of Certified Fraud Examiners