Your donation to the ACFE Foundation could change the course of a student's career.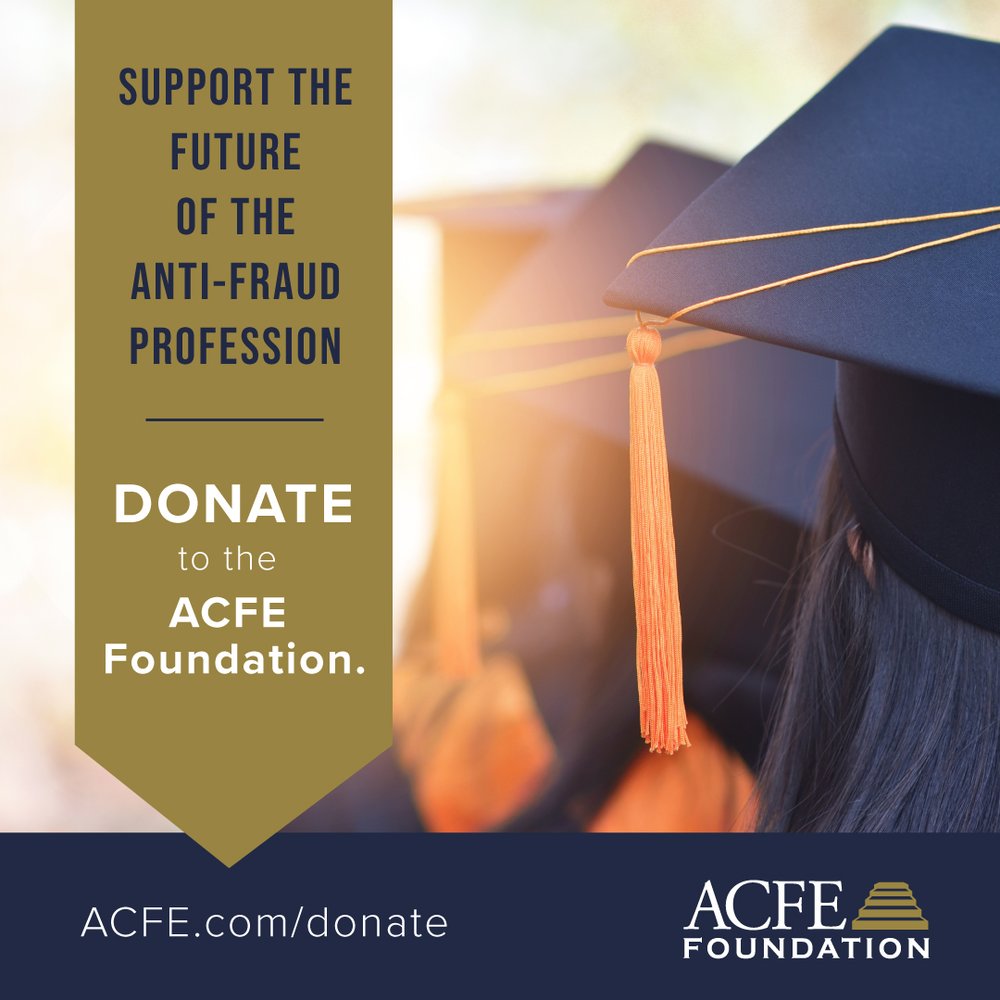 Paulina Rocha Salas is a past recipient of the ACFE's Ritchie-Jennings Memorial Scholarship. Paulina is working towards her accounting MBA program at the Marilyn Davies College of Business at the University of Houston-Downtown in Texas where she is expected to graduate in the summer of 2022. She is currently employed as a senior associate in Weaver's Forensics and Litigation Services practice.
"In addition to covering tuition and fees, the scholarship also awards a one-year ACFE Student Membership and has the potential to open doors for you in the field," Paulina said. "Being recognized by the ACFE Foundation has been extremely beneficial and it is a great honor and privilege."
In addition to supporting the scholarship program that creates opportunities for students like Paulina, the ACFE Foundation supports the ACFE Research Institute, which helps fund cutting-edge studies that advance your profession's collective body of knowledge. It provides anti-fraud professionals with new tools and information to prevent, detect and deter fraud.
Celebrate this Giving Tuesday by making a contribution to the future of the anti-fraud profession.
Please take a moment to donate to the ACFE Foundation.
You can easily submit your donation online. Thank you for your generosity and support.
For U.S. taxpayers, it's an extra beneficial year to donate. In accordance with the Coronavirus Aid Relief and Economic Security Act (CARES Act), you may now deduct up to $300 per year in charitable contributions without itemizing your deductions.
SOURCE: ACFE Insights – A Publication of the Association of Certified Fraud Examiners